Meal prepping. Those two little words can send people into such a frenzy! I get it, it's super daunting when you think about having to prep every.single.meal for the entire week! Yikes!
But, it's easier than you probably realize. Also, I have a tip to make it not so daunting.
All of us have a meal where we are most likely to go off track. Is it during lunch because you're doomed to drive-thru's? Is it dinner because you get home and the thought of making dinner makes you just want to order pizza?
Whatever meal is struggle city, plan for that meal. Just that one. Plan and prep, until you feel comfortable enough with being consistent in that one meal. Once you get there, start planning for other meals and slowly just build.
It'll get you there a lot quicker. And you'll realize how much time, and money you're saving by making things ahead of time. To help in your meal prepping adventure, I've come up with my top 10 favorite recipes. Let's dig in (too much? No? Okay)!
1. Crockpot Salsa Chicken
Okay, this is my top favorite because it is SO EASY. And I hate cooking, so with only two ingredients, I can deal.
This recipe is only a salsa of your choice, and chicken breast. Throw them in the crockpot for 4 hours on high, or 8 hours on low. That's.it. I promise you, it doesn't get much easier than that, friends.
With this, I shred the chicken once it's cooked and use it either in salads, with tortilla chips, or in tacos. Easy.peasy.
2. Baked Crispy Chicken Thighs
For some reason, chicken thighs get a bad rap. They are seriously so good though! They do have a higher fat content than chicken breast, but they also don't dry out like chicken breast.
The man and I make these a ton! They are oh so crispy on the outside, and moist (couldn't think of another word, sorry not sorry) on the inside. He likes pairing them with rice, I normally either pair them with salad or cauliflower rice. Unless it's high carb day. Then rice for me too.
Recipe found from: Immaculate Bites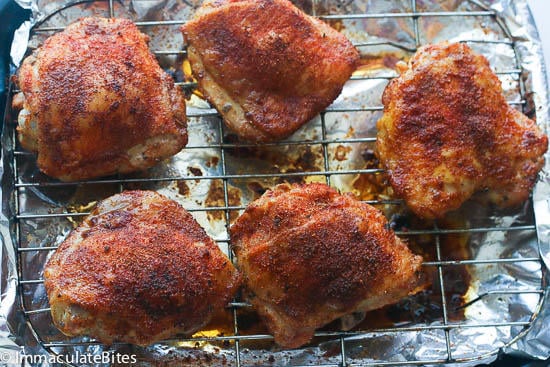 3. Slow Cooker Chicken Burrito Bowls
This one is another one that's super easy. Are you getting the hint? I hate cooking! Anything I can throw in my crockpot is perfect because I can start it at the beginning of the day on Sunday, do my running around and BOOM.
It's done for me.
Recipe Found From: kitchn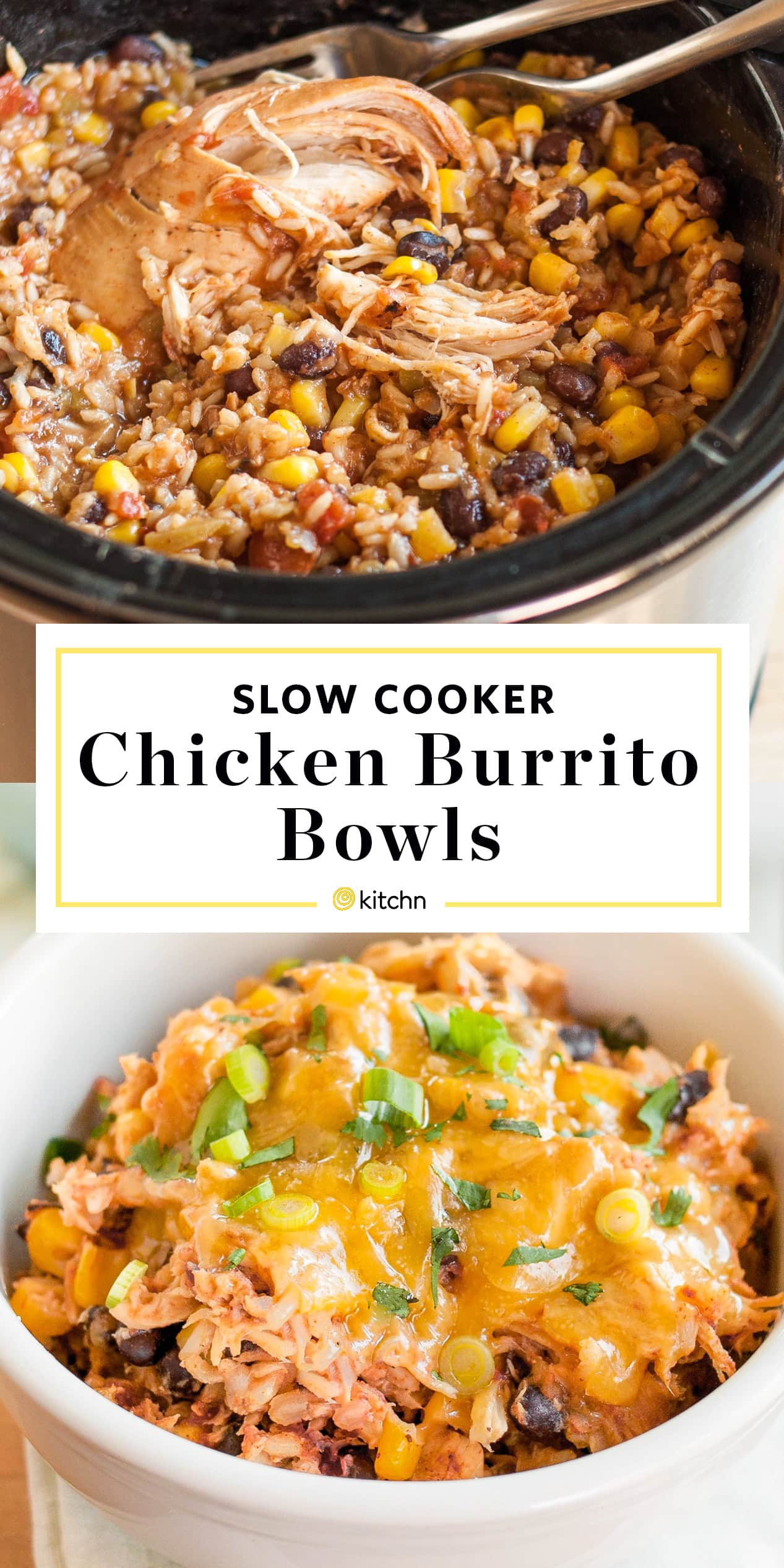 4. Paleo Blueberry Banana Breakfast Bread
Another oldie but goody. Are you one of those people who have no time in the mornings and forget to eat breakfast? Make this bread once and you're golden for the week. And it's so.good.
Recipe found on: Rachl Mansfield
5. Spaghetti Squash and Meat
Want spaghetti without the carbs? Spaghetti squash is the answer! Seriously. They're so easy to cook and then just grab some ground meat (I'd recommend 1-2lb depending on how many are being fed) of your choice, some spaghetti sauce and voila!
Spaghetti.
I don't have a recipe per say, because it's literally spaghetti squash, meat and sauce. But I do have the link I always revert back to when I forget how to cook the squash!
Recipe for squash found from: Cookie + Kate
6. Chicken & Veggies
I'm going to be real with you. This was actually a recipe that The Man found! AND cooked! The way the veggies are seasoned and cooked is juuuuuust to die for.
And it's all done in one pan. What more can a girl ask for?
Recipe Found From: Gimme Delicious
7. Overnight Oats
Of any kind. I swear it's the one meal you can't screw up. And there's just so many options! And! Another one that's perfect for you if you're always high tailing it out the door in the mornings!
Recipe Found On: Shape
8. Spinach Turkey Wrap
Or any other type of meat wrap. I looooove wraps! You can change up so many different things. You could substitute avocado for the hummus if that's more your thing.
They're like burritos, what's not to like.
Recipe Found On: Living Well Mom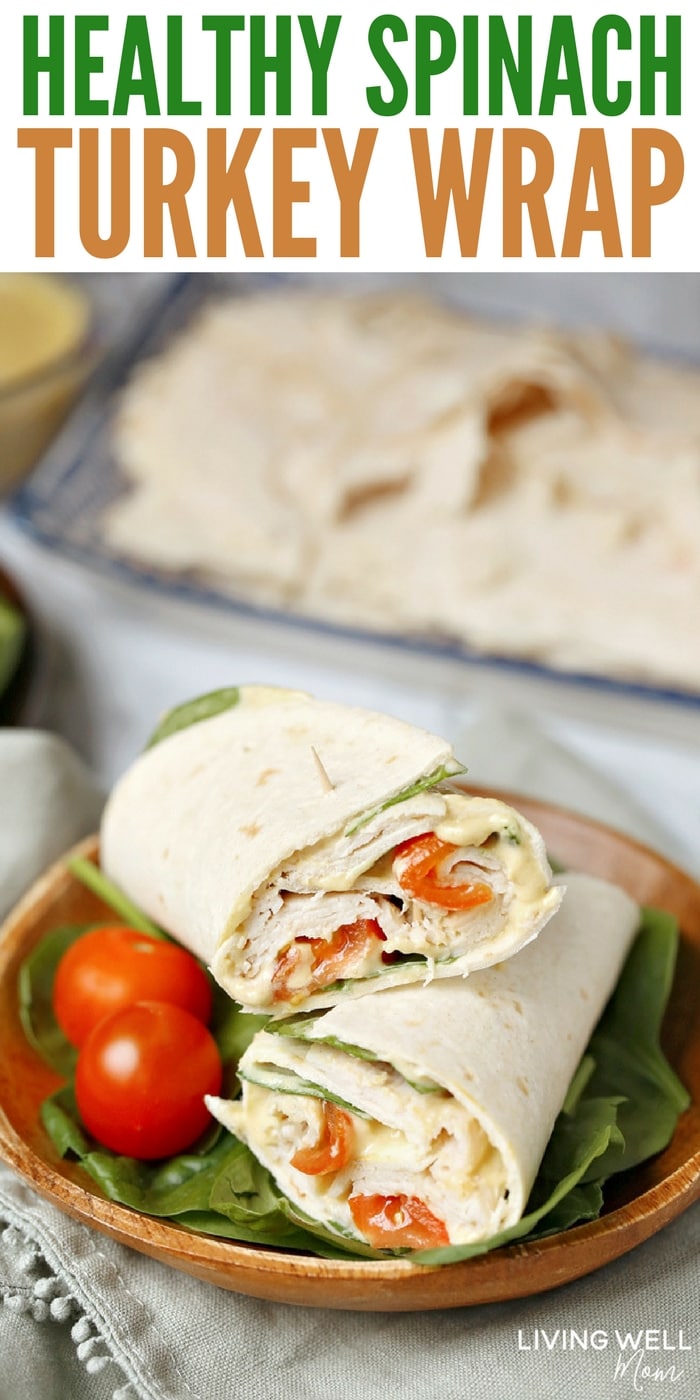 9. Skinny Beef Stroganoff
This recipe was at the request of The Man, wanting to find a healthier version of one of his favorites, Beef Stroganoff.
I found this one on Beach Body and it's actually super good! You don't feel like you're missing out at all! It stores really well throughout the week as well. Highly recommend, it's going in our recipe arsenal for sure!
Recipe Found On: Beach Body
10. Salad
Ha! But for reals. It's super easy. I get the pre-made lettuce bags and then have all my toppings prepared and stored in different containers.
Normally I add avocado added on the top so I don't have to use dressing for flavor!
In salads you can literally throw anything in there, so they're super easy.
Which idea are you excited to try? Let me know!
Until next time babes!
xx, Ash